---
---
Chris Nisbet shows
---
Chris Nisbet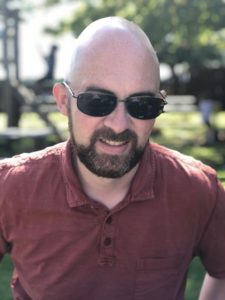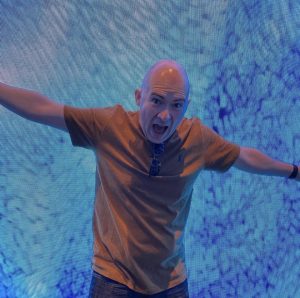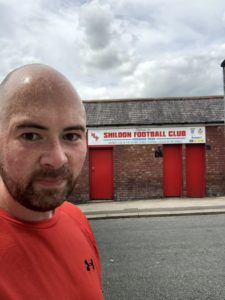 A jack of all trades and master of none, Chris has presented most programmes on the station. He currently heads up fundraising and public relations for the charity, but loves nothing more than being behind the mic and meeting patients, staff and visitors.
He has been part of the station since the age of 16, when he had a lot more hair on his head. He has married in that time and has two children. In his limited spare time he enjoys running and staying active.
We posed quick fire questions to Chris, this is how it went:
Nicknames: Clean, family friendly are probably Chris and Nibbler (I really don't know why)
What do you like most about working with PBHR? I love speaking to people, hearing stories and the team have always been like a family, a big dysfunctional family
Favourite Holiday? With friends, I love Las Vegas, with family I like somewhere with loads of space to explore.
First celebrity crush? It has to be Emma Bunton, Baby Spice
Cake or pie? Thats just mean, I love cake, but I think I'm going to have to say a nice steak pie.
Favourite film? Anything with Denzel Washington, but if I had to pick a film I could watch over and over it would probably be V for Vendetta
Favourite thing about County Durham and Darlington? The people make a place great. I travel in my day job, but always know I'm near home when I hear our friendly accent. I love how we aren't far from the coast, country or city too.
Tell us an interesting fact about yourself? I've been a black belt in Wado Ryu Karate for several years. I study with my wife, its great marriage counselling.
---