---

WHO WE ARE
Our Commitments
Our commitment to entertaining the patients, staff and visitors is laid out in our charity constitution. It governs our aims and objectives and allows us to improve our service every day.
Charity Status
As a registered charity in England and Wales, we pride ourselves on being completely reliant on an army of volunteers and fundraising to fund our service.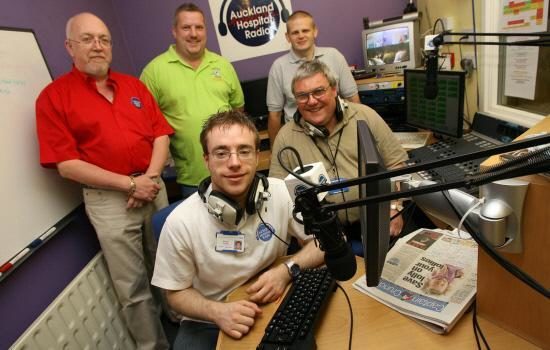 Volunteering with us
We don't want the next Radio 1 superstar, although we have had many volunteers go onto very successful radio careers. If you have a passion for helping others then we want to hear from you.
Support Us
There are many ways that you can support us. Whether this be donating to us through our sponsorship scheme, attending one of our events or volunteering your time.
In the Community
We primarily serve the patients, staff and visitors of our hospitals, but we are a big part of our local community. Attending events and hosting fundraising events for our station and other local causes.
---
OUR GOVERNANCE – CHARITY TRUSTEES
Craig Robinson
Chairman
Craig holds the position of Chairman and ensures the charities constitution is upheld
Julie Nisbet
Honorary Secretary
Julie deals with all legal documents and keeps official records of all charity meetings
Lindsay McElhone
Treasurer
Lindsay is responsible for financial audit and stability of the charity
Dennis Duncan
Station Manager
Dennis is responsible for the day to day management of the station.

Legal name: Dennis Pratt
Simon Temby
Programme Controller
Simon ensures all output is within station policies, negotiates all music licenses and quality assures on air content
Chris Nisbet
PR and Fundraising
Chris is responsible for all PR and press contact. He also manages fundraising events and sponsorship to bring income into the charity
Ruth Stapleton
Membership Representative
Ruth looks after the welfare of our volunteers and keeps them up to date with new developments
David Childs
Ward Visiting
David is responsible for all ward visiting activities and contact with patients and staff.